Welcome to Power and Happiness: Turn Your Dreams Into Reality. I started this website to let you in on the secrets of "How To Change My Life Around For The Better". Many women aren't completely happy with their bodies or their lives. They lack self-confidence, aren't happy in their own skins and many are overweight! That was me to a tee, but not any more…  
About Me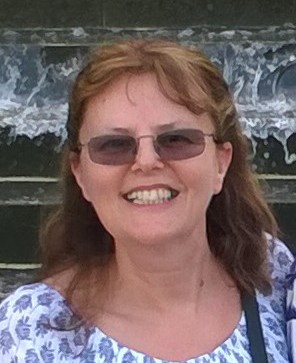 Hi, I'm Suzie, the founder of Power and Happiness. I'm a mom of two beautiful children, Ryan and Amanda. When Ryan was born, my husband Phil, and I agreed that I should become a full time stay at home mom. So, I gave up my very promising career in HR.  And just like many moms, I put my children's and husband's welfare first.
As a stay at home mom it's so easy to lead a sedentary life without much exercise. Over the years I neglected to look after myself. I ended up gaining 40lbs (18kgs) in weight since I was married.  As the years progressed, I didn't really care too much about what I wore, or how I looked. Instead, I concentrated all my efforts on being the best mom possible. And on running a shipshape household within budget.   
Stay At Home Mom's Problems
I soon found that when I went out to social functions, people would quickly bypass me. This was particularly the case when they found out that I was a stay at home mom. They seemed to think that I wasn't worth talking to. And maybe they were right as I had started to lack self-confidence in social situations.  
My husband has always been faithful to me. But I couldn't help noticing at one particular social function that he was checking out two good-looking women. I can't say that I blame him because those women were stunning!  
Those women looked striking with their beautiful clothes, shiny hair, perfect nails, faultless make-up and peek-toe shoes. They weren't what Hollywood film directors would call "classic beauties". But the way the women carried themselves and radiated self-confidence, made them look like goddesses!  
As a stay at home mom I have always tried to save money. And this was very much reflected in the way I was dressed that night. On that occasion, I had on a dress that I had bought 4 years ago for my cousin's wedding. And because I had gained some weight since that wedding, the dress didn't fit properly. Instead it seemed to highlight my belly fat rolls.
To top this off, the grays were showing in my hair, and I wasn't wearing any make-up. Compared to those stunning women I looked like a fat, dowdy house-wife. No wonder my husband was looking at other women!   
How To Change My Life?
I knew that it wasn't the clothes and facial makeup that made these women special. Although these did help, what made them look stunning was the confidence that they oozed. They have taken good care of themselves, and it showed. 
That's when I knew that I no longer wanted to be a dowdy housewife. Instead; I wanted to look good, be happy and more confidant in my appearance. I needed to learn how to change my life and turn my dreams into reality.
I wanted to be like my former, younger self. To take pride in myself as well as my appearance. I wanted to lose weight, by eating healthier foods, exercising and living a healthier lifestyle. Changing my life and my ingrained habits was the real challenge!  
Deep down inside of me I knew that I had the desire and determination to change. I knew that if I worked hard and not let my past defeat me, that I could succeed. But in order to achieve success I needed to draw on the strength and willpower of my inner power!  And that's my secret to my ultimate success!
I decided to lose weight, but how was I to achieve this? Over the years I had been on many diets. But the weight that I lost was never permanent. This was mainly because I could never stick with any diet for any length of time. So, I thought that I'd try something completely different!  That's when I developed my own weight loss program!!!
My weight loss program allowed me to eat the foods that I loved and that I was familiar with. The weight loss program that I developed was easy to stick with. This was because it helped me to gradually reduce fats and sugars in my diet without depriving me of the foods that I loved. To date I have lost 35 lbs (16 kgs) and am very happy with the way that I look.
More Confident
The other change that I needed to make was to become more confident in social situations. I needed to learn how to change my life so that I could become more outgoing. I thought I could do this by finding fulfilling work.  
Because my children were quite young, I wanted to find work that would allow me to be at home whenever the kids needed me. Because I enjoy helping people, I took on some volunteer work. I helped out at my children's school and within my local community.
Volunteer work allowed me to work around my children's school hours and school vacations. Being with other adults helped me to become more confident in my social skills. Instead of feeling anxious when joining a new group in conversation, I now feel more self-assured. I no longer feel that I have to pretend to be interesting or think of witty things to say just to keep people interested.   
Stay At Home Mom Jobs That Pay
My volunteer community work helped me to become a happier person and be more fulfilled with my life. Even though my self-esteem had increased in some areas, deep down inside I still doubted my total self-worth. The reason for this was that I truly felt that I should be contributing to the family finances.
With only one family income, money was tight. This was brought to a head when my husband told me that we couldn't afford to do our much-needed renovations to the family home. I felt that it was time that I pulled my weight and got a paid job.
The problem was that I had to work around school hours and school vacations. Part-time jobs in my area are almost non existent. So, I tried various online stay at home mom jobs such as surveys. But for the time that I spent answering questionnaires, I found that surveys didn't pay very well.
For the sake of my own self-esteem I had to find out how to change my life. I needed to find stay at home mom jobs where I could earn money, and still be there for my kids. That was when I discovered affiliate marketing. For me, this was a life changing discovery! Because as an affiliate marketer I could earn a very decent income working from home around my family commitments!
 You can find out more about affiliate marketing here!
Turn Your Dreams Into Reality
Accessing my inner power has changed my life and turned my dreams into reality! I no longer identify myself with the dowdy house-wife that I once was. I look better, feel happier, healthier and sexier. Not only have I learned how to change my life for the better, but my confidence and self-esteem have soared!  
I have now lost most of the weight that I gained over the years. My energy levels have increased! This means that it's easier for me to keep up with my children. I now look forward to being involved in active family activities.
Now when I go to social functions I dress with care. As a result, I look and feel great. And as a bonus I feel more confident within myself. My husband no long looks at other women, he only has eyes for me! He now constantly tells me that I look stunning. And you know what … I agree with him!!  
Power And Happiness
Most women want to change their lives around but don't know how to do this. Deep down inside you have the power to change! In order to change your life and turn your dreams into reality, you need to get in touch with that power!  
The good news is that when you access that inner power you give yourself permission to dream big. When you draw on your inner strength you change your life forever and turn your dreams into reality!  
Are you truly happy with yourself and your life?
Do you know exactly what it is that you really want?
Do you wonder how to turn your dreams into reality?