What Is The Power Of Happiness?
Everyone the world over craves to experience the power of happiness! But what is the power of happiness? It's having the confidence to enjoy life to the full. It's the feeling of being totally satisfied and fulfilled.
When you aren't happy with certain aspects of your life, your unhappiness could leave you unsatisfied and wanting. Your level of happiness is very important because it affects all facets of your life. This includes your health, relationships, work, and well-being.
So, what is the power of happiness? It's doing your best to reach the goals that you set yourself. The power of happiness allows you to make better choices for yourself. When you are happy, you look after yourself. As a result you're healthier, and have a higher level of self-esteem!
Power Of Positive Thinking
How To live a happy life isn't difficult if you think positively! Most people have heard of the power of positive thinking. Thinking in a positive way helps people achieve goals and think positively about their future. Positive thinking keeps them happy, healthy and better able to cope with any negative events in their life.
There are several ways to access the power of positive thinking. The first way is by responding to the issues or problems that concern you in an active and constructive way. You do this by gathering as much information as possible about the issue. Once you know all the facts you then proceed to solve the problem. This helps to reduce difficulties by facing and tackling problems head-on.
Another way is by talking through your problems with your family, friends or an expert in the field of concern. Gathering information and talking through your problems, gives you the ability to control potential stressors. It makes you feel optimistic because you believe that you have some control over what's causing you to stress.
People who use the power of positive thinking have a positive attitude to life. They are more optimistic about their life are more likely to look after their health. Optimistic people are more likely to achieve goals such as losing weight, or quitting smoking than these that aren't!  
Anyone can use the power of positive thinking to live a happy life. And when they do, they can reap the benefits!
Live Happy Life!
There are many aspects in life that makes us happy! The most common areas revolve around:
love
relationships
beauty
health
confidence
weight issues
being valued
The good news is that you have the power within yourself to be happy. When you learn how to live a happy life, you'll feel a real sense of love, joy and happiness.
Using the power of positive thinking helps you to discover your dreams and then make them a reality. It allows you to access your inner power, nurturing energy and beauty. These qualities attracts other like-minded people to you! They will enable you to enrich your relationships with the key people in your life.
Positive thinking helps you let go of all the negative stuff in your life by adopting a positive attitude to life. Positive thinking increases your self-esteem so that you'll feel confident in your own skin. It gives you the confidence to speak your mind, and enables you to expect others to treat you with respect and dignity.
The power of positive thinking helps you to be more resilient, determined, persistent and to have inner-peace. These qualities will assist you to deal with life's difficult situations and change yourself for the better.
Your inner power provides you with the ability to calm your mind in difficult situations. It strengthens you to handle what life throws at you each and every day. And it makes you aware that YOU are important, that you need to look after your body, mind and soul.
Access Your Inner Strength
Difficult moments do arise in life. Sometimes we know when these will happen; at other times we are caught off guard. To help ourselves deal appropriately with life and what it throws at us, we need to learn how to access our inner power.
Using the power of positive thinking has helped me deal with the devastating loss of my beautiful, kind and gentle daughter Amanda. It has helped me deal with the depression, lack of enthusiasm, and the unfairness of life, in this dark chapter of my life.
Accessing my inner strength has kept me moving forward and helped me come through those moments of despair. It has given me a deep sense of inner-peace. Without it I'd still be wallowing in my sorrow and grief instead of using my experience to help others.
When you draw on your inner power it permits you to harness the power of positive thinking. This allows you think before you speak. To check your thoughts and emotions so that you respond wisely to any given situation.
But all this doesn't come easily. You need to practice accessing your inner strength on a daily basis. That way when life throws you a curve ball, you have the ability to take the required steps to handle any difficult situation.
Find Your Strengths
To learn how to live a happy life you need to:
Stay Positive and Mindful
The first step to finding happiness is to stay positive and mindful. Always be mindful of what is going on around you in the present moment. This can relate to how other people feel or act. Staying positive and being mindful of others will help you to deal with other people with compassion.
You can also use it to observe your own thoughts, feelings and emotions in a particular situation. You can then take appropriate action to change negative situations into positive ones.
Respond Rather Than React
By being positive and mindful you can assess a situation correctly. This will help you respond in an appropriate manor. Responding correctly will prevent you from over-reacting to minor situations. It also helps to keep your strong emotions in check.
Finding your strengths will help you handle your emotions. Your life will become happier as you become more patient, caring, loving, understanding and forgiving. You will find that you become more compassionate and tolerant of others.  But for true happiness remember to also be kind towards yourself.
Take Compassionate Action
Once you view a situation in a compassionate way, you can deal with any challenge in the best manner. This will help you to deal with stressful situations at home, work and within the community.
Accessing your inner power will make life more manageable. Suddenly that irate, whining customer won't distress you anymore. Because now you will be able to take constructive action. You will be able to gently deal with that irate customer by finding a solution to their problem.
Your partner's annoying habit of leaving wet towels on the bathroom floor will no longer annoy you as much. Instead of nagging him to pick up after himself, you will be able to assess the situation objectively. This will enable you to find the right solution for yourself and your family.
What Is True Beauty?
Happy women are truly beautiful! But what is true beauty? True beauty is having a loving heart and being kind and compassionate towards others. Beautiful women are happy in themselves, they are strong, confident, sexy, creative, inspiring and powerful.
A truly beautiful woman lives in the moment. She's independent and has a positive attitude to life as well as a positive attitude towards herself. She knows, loves and accepts herself with all her flaws. She feels confident and comfortable in own skin.  
True beauty is about being open to new experiences and accepting people that are different to yourself. It's about having the confidence to defend your rights, ideas and beliefs. True beauty is having the confidence to speak up for yourself and express your opinions.  
True beauty and happiness are entwined. Always have a ready smile, help others in need and be the best human being possible. When you do this your true beauty and happiness will shine!    
Inner Beauty Vs Outer Beauty
Women know that they are beautiful on the inside, but many women especially moms, don't feel beautiful on the outside. This is because they neglect themselves. Instead they concentrate their efforts on ensuring the well-being of their children, partners or other family members.  
Nurturing others comes naturally to the majority of women. But nurturing ourselves is more difficult because we are used to giving rather than receiving. Regardless of whether or not you are a mom, you should feel happy and confident in your own skin!   In order to become a confident woman and "feel" beautiful, you need to draw on your inner power.
Drawing on your inner power can be difficult. But it's worth the effort because you deserve to live your life to the full! Remember that you are smart, you are kind, you are important and you are beautiful! It shouldn't be a matter of inner beauty vs outer beauty.      
Self Love And Beauty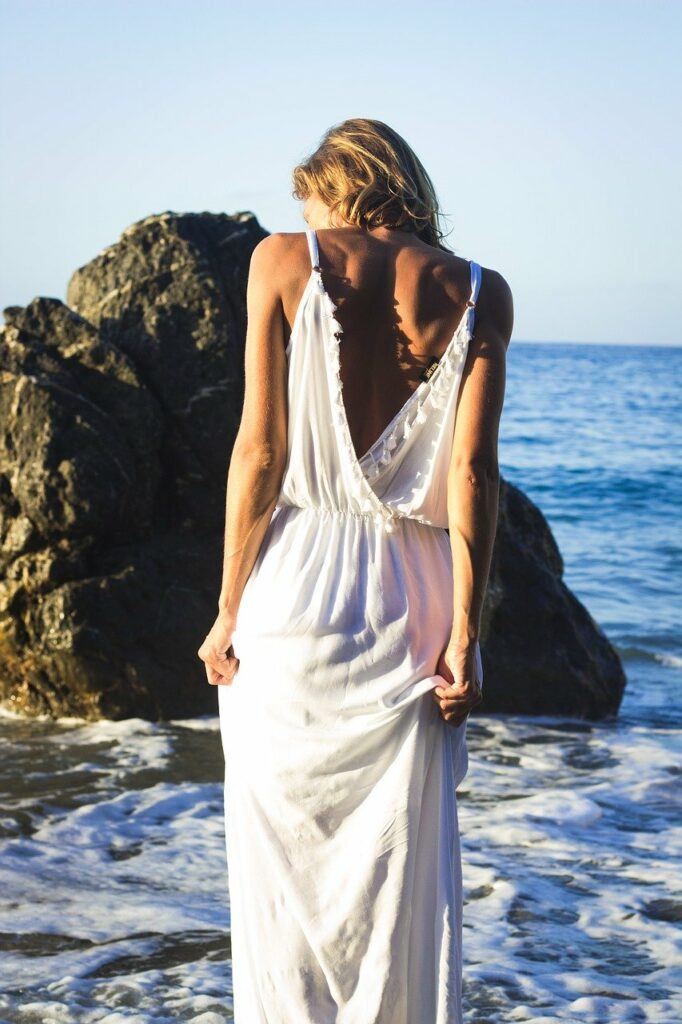 Beauty comes from within yourself. It grows with your confidence, patience, love, attitude, kindness and inner strength. When you access your inner power to happiness, you start to love yourself and your life. Self-love helps you to take better care of yourself and those that are important to you.  
When you love yourself, you care about the health of your body, mind and soul. This helps you become more confident and comfortable about who you are. And when you are comfortable in your own skin, that's when you're the most beautiful.  
This Power and Happiness website is here to help you access your inner power and happiness. This will assist you to nurture self love and beauty as these go hand in hand. When you love yourself, you can truly appreciate the beautiful woman that you already are! 
Self love will help you to develop a positive attitude and encourage you make core improvements to your life. It will help you to grow more confident and radiant.  
When you learn how to live a happy life through the power of positive thinking, you feel more confident in your own skin. You will make time for yourself, to care and pamper yourself with health and beauty tips.
Pamper yourself by looking after your skin. Moisturize your face in the morning and at night. Protect your skin from the sun's harmful rays by wearing a good sunscreen.  
Enhance your beauty by wearing clothes that reflect your personality. Wear clothes that look good, feel good and make you feel confident. Use accessories that draw the eye to your most flattering features. When you dress with care you feel good and elude confidence.
Leading a sedentary life can result in developing many health issues. So, pay attention to your health and well-being. Lose weight if you need to. As excess weight is related to health issues, such as lack of energy, low self-esteem, cardiac problems, diabetes and stokes.
How to live a happy life involves radiating confidence. This will help you to feel happier, healthier, and dare I say it; sexier! When you are confident in yourself, your self-esteem soars! This feeling will give you the power and strength to achieve anything that you desire!      
Healthy Diet To Lose Weight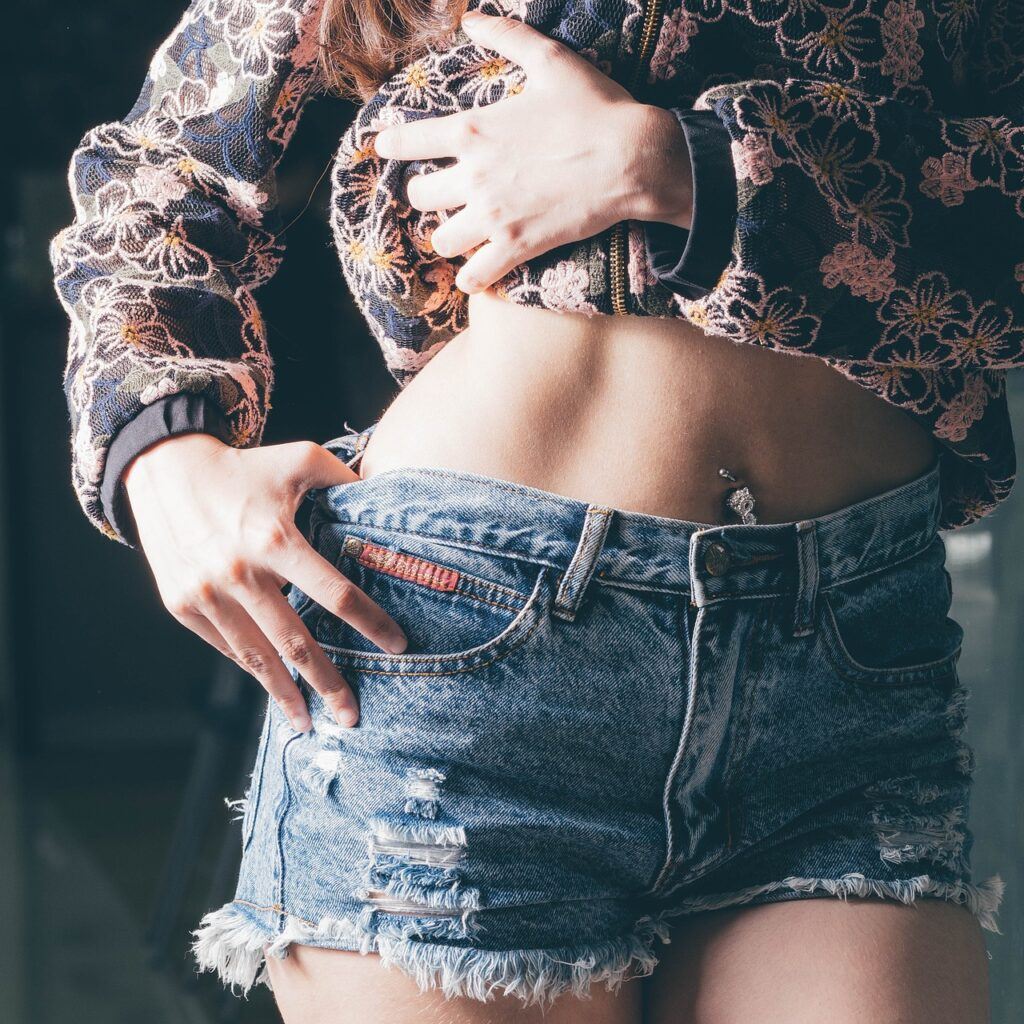 Our fast-paced lives leave us with little time to look after ourselves, our bodies and our health. And because we are time-poor, we have no time for exercise, or to physically socialize with our family members and friends.  
To "save" time we turn to fast foods and convenience foods, even though these result in weight gain. Fast foods are ruining our bodies and our general health! This leads to dissatisfaction with ourselves and sends many women spiraling into self-hate and depression!  
Your weight is influenced by your attitudes and your emotions. Successful weight loss is not only about what you eat or how much you exercise. Yes, what you eat, drink and how you much you exercise are important. But to be successful, effective weight-loss involves the whole body, mind and soul!  
If we don't take all these factors into account, then dieting to lose weight, will only give you short term benefits. The best way to combat this is to gather all the strength and willpower of your inner core. With a positive attitude towards yourself and your body you'll succeed in losing weight!
Power and Happiness Website
I created Power and Happiness website to help you connect with your inner power. This will help you to access your strength, creativity, wisdom, and confidence so that you can know how to live a happy life and enjoy it to the full.  
What is the power of happiness? It's having the confidence to love and respect yourself. To look after yourself and to heal yourself. With this in mind, never be afraid to learn new things that will improve your life.
Power and Happiness teaches you how to heal your mind to reduce stress. You'll learn how to care for your body by eating well and exercising for good health. And you will also learn how to heal your soul, by respecting yourself which will increase your self-confidence.
My Power and Happiness posts will cover several categories that will help you learn how to live a happy life. Some of the categories covered include; health and beauty tips, confidence, diet, weight loss, fitness, relationships, stress, relaxation and more.  
Remember to harness the power of positive thinking! This will ensure that your life will be full of love, joy and happiness!  
Do you know how live a happy life, or do you find life overwhelming and challenging?
When was the last time you accessed the power of positive thinking?