The majority of women desire to look younger and to be physically attractive to others. But in order to attract others we first need to care about ourselves. The best way to do this is by using facial skin care, and skin care beauty tips to enhance your beauty. When you take care of your body, you can easily look and feel 10 years younger!
Looking after our bodies by using skin care beauty tips doesn't make us vain! It means that we care about, and love ourselves. And it's only when we love ourselves that we can radiate happiness and confidence. This in turn attracts other people to us.  
This post may contain affiliate links. This means if you click on the link and purchase the item, I will receive a small commission at no extra cost to you.
Eat Healthy Food
How you treat your body is a direct reflection on how you feel about yourself! One of the best skin care beauty tips is to eat healthy food. If you're practicing self-love you should be aware of what kinds of foods you eat on a daily basis.  
The fastest way to look after your body both inside and out is to eat healthy food! The best diet is one that incorporates good healthy foods and drinking plenty of water. Healthy eating isn't about totally depriving yourself of the foods you love. It's about regularly eating healthy fresh foods.  
If you eat healthy foods you will feel good! Better still, it will improve your skin by improving skin tone and reducing acne. When you eat healthy food you will look great, lose weight, have more energy, and better health.  
Eating healthy food doesn't have to be complicated. All you need do is to reduce excess amounts of sugar and fat in your diet. You can easily do this by cutting down on processed fatty and sugary foods. Replace these with healthy fresh foods.   
Sleep and Exercise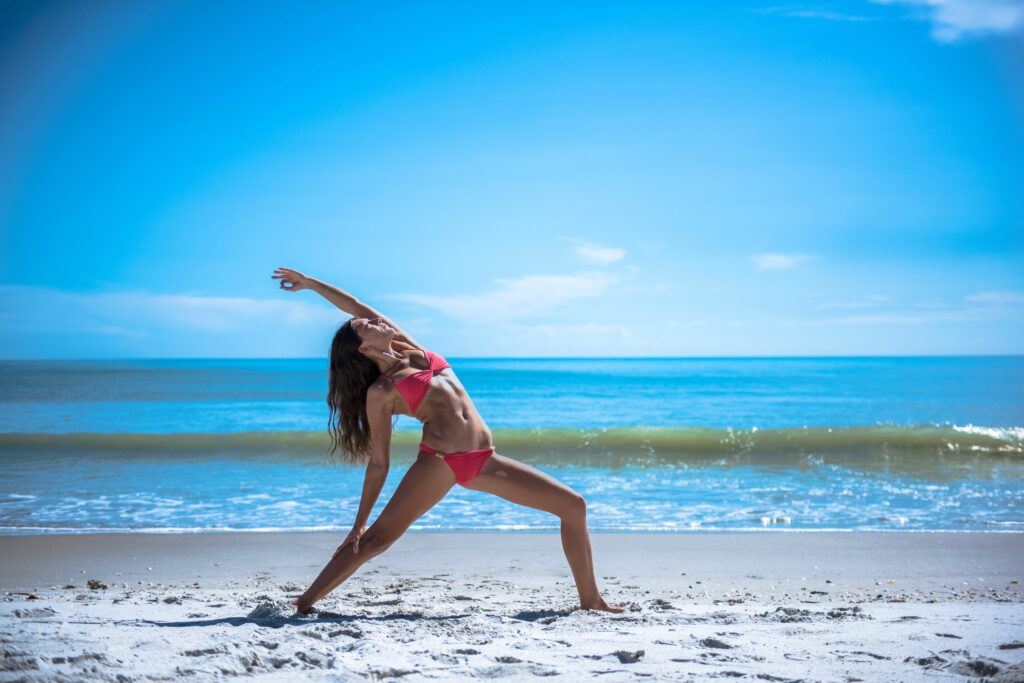 Another 2 easy skin care beauty tips that will help you look 10 years younger are to:
Get enough sleep
Exercise regularly
Enhance your beauty by making sure to get between 7 to 8 hours sleep per night. A good night's sleep is key to a healthy life. Getting enough sleep increases memory retention, helps your immune system and your lifts your vitality.  
Regular exercise also enhances your beauty! Exercise need not be strenuous; it can be as simple as walking! Exercise helps reduce stress, helps you to control your weight, and keeps you fit.
Furthermore, it helps you to remain flexible as you get older.  In addition to this, exercise conditions the heart, lungs and muscles and reduces the chance of developing fatal diseases. Regular exercise lifts your spirit, it gives you more energy to get through your day.  
For good health, clear skin and bright eyes, take 10,000 steps at least 5 days per week. The best way to track how many steps you take per day is with a Fitbit. I love my Fitbit and never leave the house without it as I want to know how many steps I take each day.
Facial Skin Care
Enhance your beauty with good facial skin care beauty tips. Looking after your skin properly will help you to look good and have younger radiant skin. Good facial skin care improves your looks and confidence.
It's important to cleanse your face with products that don't leave your skin feeling tight after washing.  If your face feels tight, then the product that you are using is stripping too much oil from your pores. This will stimulate your pores to produce even more oil and acne.
Don't wash your face more often than twice a day. And only wash your face in the morning if you have dry skin. Cleansing more often, will strip away your natural skin oils. This leads to more skin problems further down the track.  
Moisturizing is an important element of any facial skin care routine. It's important to moisturize your skin in the morning and again before bedtime. Your skin requires a routine that you can easily stick to even when you're busy. 
One of the best skin care beauty tips is to use a sunscreen to protect facial skin and to prevent premature aging. Establish a daily facial skin care routine so that you apply sunscreen every morning. Always choose a sunscreen with at least 30 – 50 SPF.
It is important to apply sunscreen 15 minutes before going outside as it takes a while for sunscreen to activate.  The Skin Cancer Foundation recommends Elta MD's sunscreen, as it offers broad-spectrum UVA/UVB protection. Elta MD's UV Clear Facial Sunscreen Broad Spectrum SPF 46 is great for sensitive skin as it's formulated for skin types prone to acne, rosacea and hyper-pigmentation.  
Skin Care Beauty Tips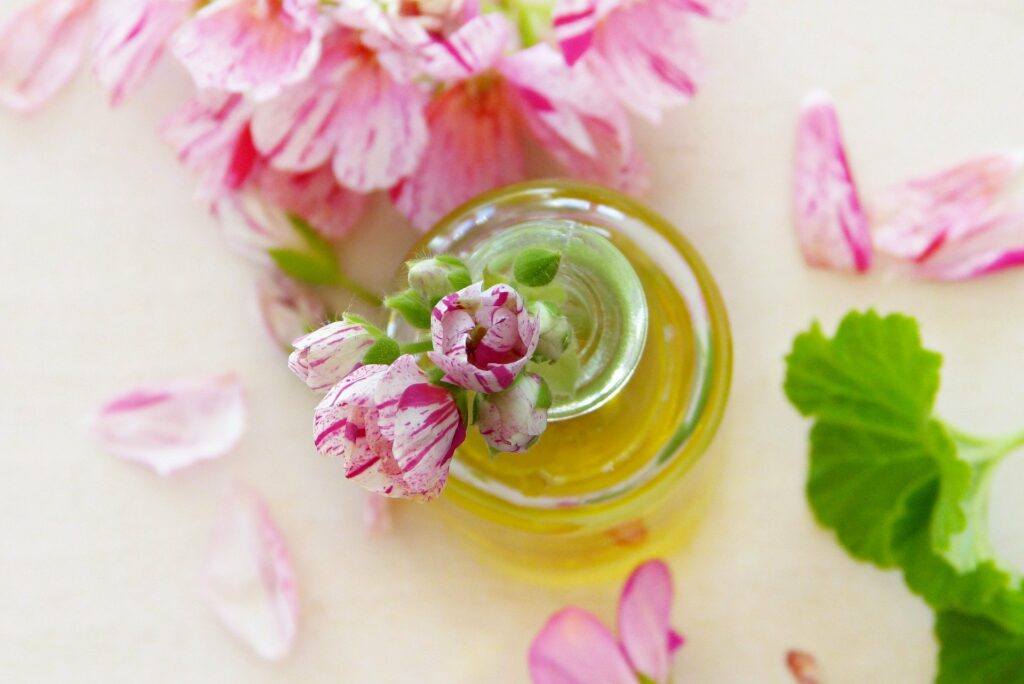 Different skin types are in most cases determined by the body's gene pool. This means that you have no choice as to what you end up with. To ensure that you follow the best skin care beauty tips for your own skin, you first need to know your skin type.
It's essential to know your skin type as this will help you to make the appropriate choices for your daily facial skin care routine. There are five common facial skin types:
Normal
Oily
Dry
Combination
Sensitive
It's easy to determine your skin type. First thing in the morning, before you wash your face, get a clean tissue and blot it over your face. Then, check the tissue to see which areas of your face leave oil on the tissue.  
1. Normal Skin Type
Normal skin is soft, with a smooth, even skin tone. There shouldn't be any trace of sebum or oil on the tissue.  
2. Oily Skin Type
Oily skin has overactive sebaceous glands that produce more oil than necessary. An oily skin type will leave blots of facial oil on the tissue. The areas with the highest amounts of oil are from the cheeks, nose and forehead.
Oily skin can be caused by many factors. These can include diet, hereditary factors, pregnancy, hormone levels, cosmetics and stress. These can lead to acne flare ups and enlarged pores.
To keep oily skin in check, clean your skin thoroughly with gentle, soap-free cleansers. If you have oily skin use a cleanser that is lightweight, gel-based and doesn't block your pores, like CeraVe's facial lotion. Purchase this great product from Amazon by clicking on the image below.
3. Dry Skin Type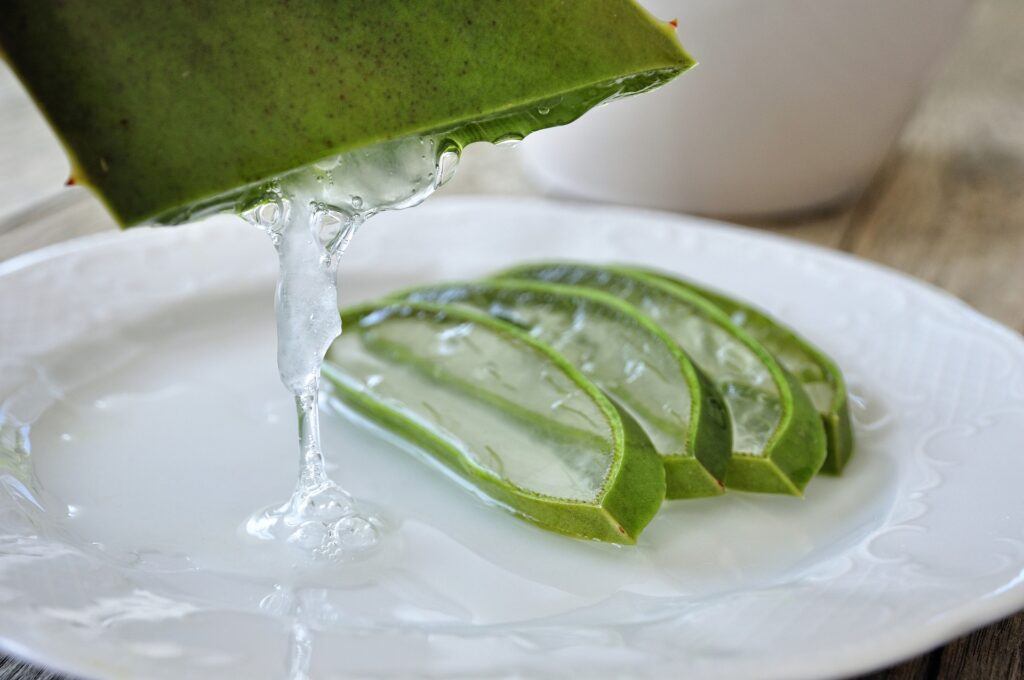 Skin can become drier as you age and/or when not eating enough unsaturated fats. Dry skin is often flaky, rough, scaly or itchy and may feel tight after being wiped. In severe cases, your skin might bleed or it might feel painful. You might even cause further damage to the skin's barrier, whenever you scratch it.  
If you have dry skin you need to look after it with gentle cleansing. Moisturize your skin with a moisturizing emollient for dry skin to relieve that tight, uncomfortable feeling.  An emollient is one of the ingredients in a moisturizer which soothes and hydrates.
Look for moisturizes that contain occlusive emollients such as aloe-vera, lanolin, emulsifying ointment, or liquid paraffin. Emollients work by covering the skin with a protective film. They trap in moisture preventing water loss.
It may be necessary to adjust your dry skin emollient for the changing seasons.  Dry skin may benefit from cream-based moisturizers such Mizon All In One Snail Repair Cream. You can purchase this lovely cream from Amazon by clicking on the image below.
4. Combination Skin Type
Combination skin type is a combination of different skin types. Combination skin leaves blots of facial oil on the tissue, particularly around the T-zone of the nose and forehead. There shouldn't be any oil around the cheeks, mouth and eye areas. 
The best way to care for combination skin is to treat each region in a different way. How you treat them will depend on the skin type in each specific area. For example, use a moisturizer for oily skin around the T-zone of your nose and forehead. Use a moisturizer for normal skin types on the cheeks, mouth and eye areas.  
5. Sensitive Skin Type
Sensitive skin can easily become inflamed or irritated. It's usually vulnerable to ingredients in cosmetics especially to fragrances. Read labels and choose facial skin care products that are suitable for your skin type. If your skin becomes irritated, discontinue use.  
Facial skin care cleansers that work well for all skin types include Neutrogena Hydro Boost Lightweight Hydrating Facial Cleansing Gel,  Cetaphil Gentle Skin Cleanser and Premier Dead Sea Cleansing Milk. You can purchase any of these from Amazon by clicking on the images below.
Summing Up: Enhance Your Beauty
In order to be confident happy women, we need to be kind to ourselves and look after our bodies. To turn our dreams into reality we can enhance our beauty and lives by looking after ourselves properly. To enhance our beauty we need to eat healthy foods, get enough sleep and exercise regularly. These help us to function properly and to stay healthy. 
We also need to look after the outside of our bodies. For healthy and radiant skin, use skin care beauty tips that are suitable for your skin type.  Your facial skin care routine should be a daily and nightly ritual.  
Regardless of which skin type you have, it's important to establish a facial skin care routine that fits in with your lifestyle. This way you can easily maintain your routine to keep your skin healthy no matter how busy life gets.

Do you have a daily facial skin care routine?
Are there any particular skin care beauty tips which you would like me to discuss?