This post may contain affiliate links. This means if you click on the link and purchase the item, I will receive a small commission at no extra cost to you.
Who isn't interested in having younger looking skin? Youthful skin that is bright, healthy, elastic and acne free! Many people that have facial skin problems search in vain for a moisturizer for sensitive skin. A moisturizer that not only keeps their skin smooth and supple, but one that heals problems such as acne.
A good moisturizer shouldn't irritate your skin. It should hydrate the skin, reduce wrinkles, soothe acne, reduce scars, and reduce skin pigmentation. If you are looking for a moisturizer for sensitive skin that will make you look younger, radiant and more confident, then you're in luck! 
Best Moisturizer For Sensitive Skin
The best product that I've come across that does all this and more is Mizon All In One Snail Repair Cream. Now before you say "Yuk snail cream!" just hear me out! Millions of women worldwide use it to improve their skin conditions and texture. The best news is that snail cream also reduces fine lines and gives you more youthful looking skin!!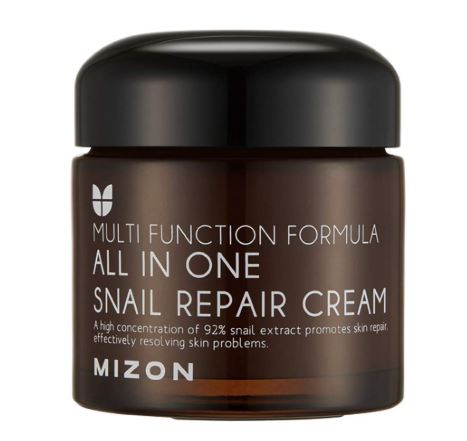 Did you know that snails can heal themselves after an injury? Well they can! And it's all because their snail mucin contains high levels of wound healing, therapeutic substances. Snail mucin or "slime" contains peptides and natural anti-bacterial substances. These stimulate the production of collagen which encourages wound healing and tissue repair.
Snail mucin also contains collagen, elastin, allantoin, glycolic acid, hyaluronic acid. These are all crucial ingredients that are found in great anti-aging skin care products and moisturizers for sensitive skin.
The use of snail mucin to treat inflammatory conditions date back to the ancient Greeks. Two thousand years later, Chilean snail farmers found that their hands were smoother. These snail farmers also found that any wounds and grazes on their hands healed quickly without any scarring. This discovery led to the development of the first snail mucin-based skincare products.
Did you know that the humble garden snail's slime can transform problem skin into beautiful soft silky skin?
Mizon All In One Snail Repair Cream
Mizon All In One Snail Repair Cream is one of the best snail creams on the market. This is because it contains 92 % snail mucus extract. That's a lot higher than other leading snail cream brands.
Because of its high snail mucin content, Mizon snail cream moisturizer for sensitive skin:
Improves collagen production
Provides outstanding skin hydration
Improves skin regeneration
Prevents scarring
Improves wound healing·Reduces existing scarring
Reduces premature aging
Prevents the growth of bacteria
Reduces pigmentation
Soothes and reduces redness in irritated skin
Improves skin texture 
Mizon All In One Snail Repair Cream: Ingredients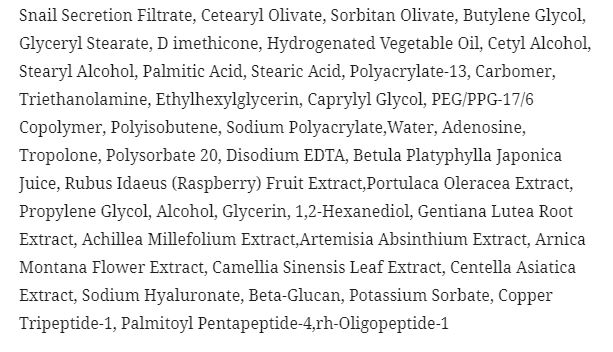 If you are allergic or sensitive to any of the above ingredients, please don't purchase this product.  
Best Snail Cream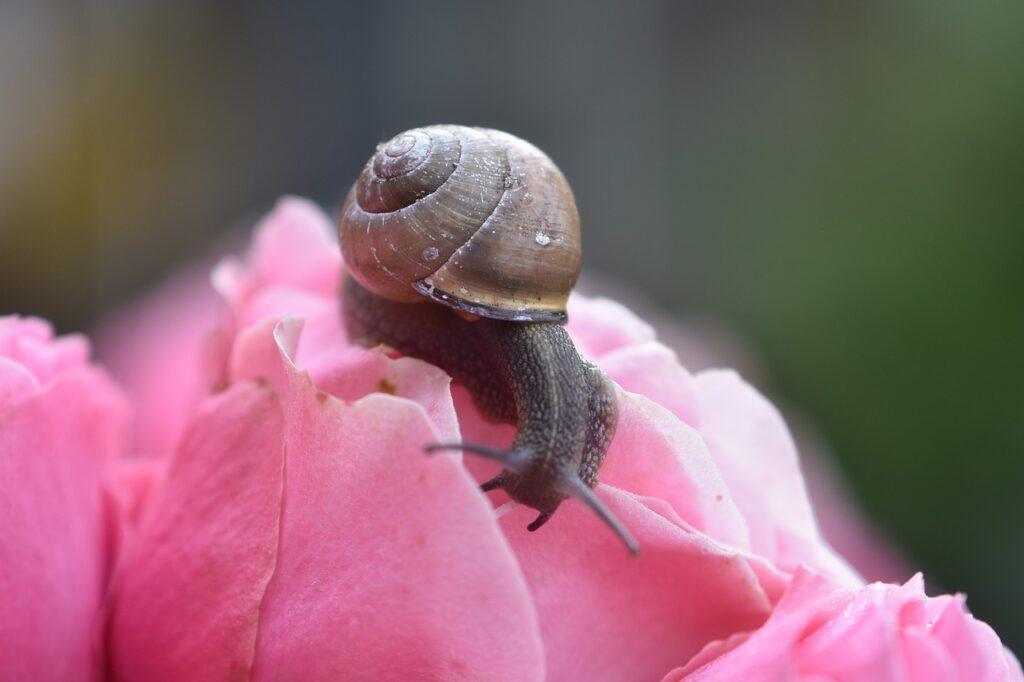 I must admit that I was a bit skeptical when I first started using Mizon All In One Snail Repair Cream. But it's the best moisturizer for sensitive skin I have ever used! This Korean snail cream has great anti-aging effects on my skin!
Within a few weeks Mizon snail cream transformed my skin and improved my skin texture out of sight! This moisturizer makes my skin smoother, supple and softer and it makes it glow! I have also noticed an improvement in my fines lines and crow's feet wrinkles.
I use Mizon All In One Snail Repair Cream every morning and night on my face and neck. After I cleanse my skin, I apply a small amount onto my skin. I smooth it in gently in a circular motion until it's absorbed. It goes on easy and soaks in immediately.
A little goes a long way, so it's very economical. Within minutes my skin feels hydrated. And because Mizon All In One Snail Repair Cream is fragrance free, it's ideal for sensitive skin. 
Mizon Snail Cream: Great For All Skin Types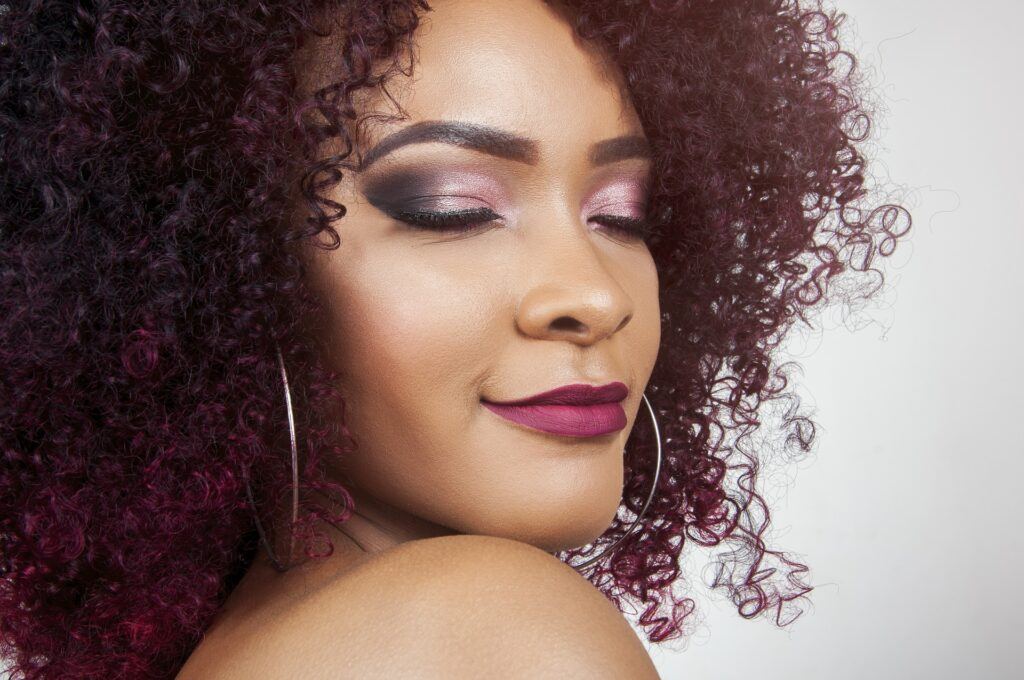 Before using Mizon Snail Cream, I had patches of dry skin. But this moisturizer for sensitive skin works perfectly on all skin types. It balances out my skin evenly, so I only need this one product. I even use it before applying makeup. It isn't greasy so my makeup doesn't slide off.
I haven't had any negative reactions, or acne breakouts since I've been using this product. My acne has disappeared, and the acne scars are reduced to almost invisible. Pores are minimized, and my skin looks 10 years younger!
All my friends have noticed and ask me what I'm using. And no one believes it when I tell them it's a snail cream! I really believe that this moisturizer for sensitive skin really lives up to its promise. My skin is refreshed, renewed and beautiful!
Now that I have discovered the best moisturizer for sensitive skin, I'll keep using this snail cream forever! Give it a go, and watch your skin quickly improve!
Have you struggled to find a good moisturizer sensitive skin?
Would you use snail cream or are you put off just by the sound of it?